Jonny Bairstow reckons he has got his sparkling form taped ahead of the World Cup, thanks to repair jobs stopping his bats from falling apart.
Bairstow blasted his seventh one-day international ton – 128 from 93 balls – as England beat Pakistan by six wickets at Bristol to take a 2-0 series lead with two games to play.
The 29-year-old continues to impress after his recent spell for Indian Premier League side Sunrisers Hyderabad, where he scored 445 runs in 10 games at an average of 55.62.
But Bairstow's match-winning knock in helping England make their second highest successful run chase was not without incident as running repairs saw him change his bat three or four times.
"They're still hanging on," Bairstow said when asked if had any bats left.
"I got one (bat) fixed, I sent them off to get some tape round it because I am trying to preserve them.
"They are my favourites and are quite unbelievable bats really.
"I used them all the way through in India. I'm just hoping I can get some binding around them and keep them together.
"That was the only reason I changed, but it didn't quite work in the end getting an inside edge."
England were well on the way to overhauling Pakistan's 358 for nine by the time Bairstow played on to Junaid Khan.
A first-wicket partnership of 159 between Bairstow and Jason Roy – the fourth time the pair have had an opening stand of 150 – established a winning platform.
Roy made 76 and there were also worthy contributions from Moeen Ali (46 not out), Joe Root (43) and Ben Stokes (37).
Fittingly, skipper Eoin Morgan, who was making a record 198th ODI appearance for England, struck the winning run with 31 balls to spare.
"We're backing ourselves at the moment, but that's a good thing," said Bairstow, with the World Cup opener against South Africa at The Oval little more than two weeks away.
"I don't think we've put any pressure on ourselves.
"The external pressure will be there no matter what all the way through the World Cup."
The only downside for England was that Morgan has risked a potential one-match ban for his side's slow over rates.
England took nearly four hours to bowl their 50 overs, less than three months after they were fined for maintaining a slow over-rate against the West Indies in Barbados.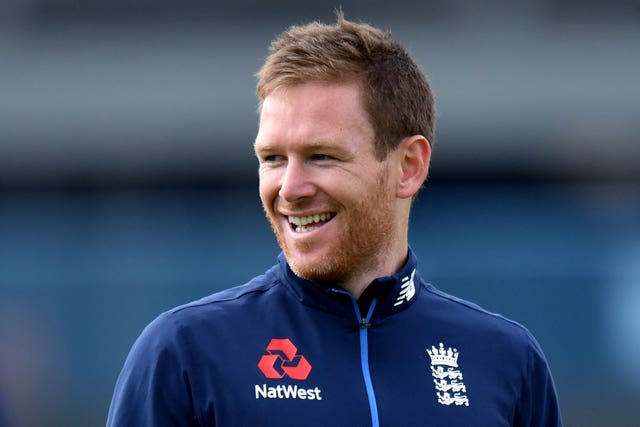 Morgan was fined 20 per cent of his match fee from that Bridgetown contest, his players received 10 per cent fines.
England knew that by committing another minor over-rate breach in an ODI within 12 months with Morgan as captain, that it would be deemed a second offence by the 32-year-old.
Morgan could now face a suspension, although it would not be a World Cup game.
England and Pakistan resume battle at Trent Bridge on Friday, with the final game of the five-match series at Headingley on Sunday.