Sir Richard Branson's satellite launch firm Virgin Orbit is to cut 675 jobs – about 85% of its workforce – after failing to secure new funding.
The entrepreneur has said he will inject almost £9 million to go towards severance costs.
It comes amid reports from the Financial Times that Virgin Orbit's chief executive Dan Hart is racing to seal last-minute investment to stop the firm from collapsing.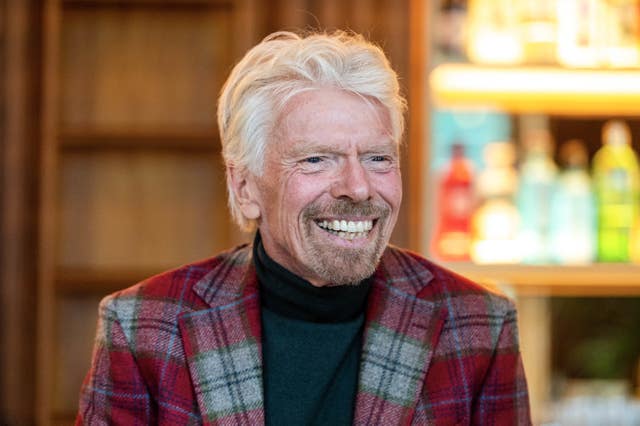 Shares in the business plunged by as much as 40% in after-hours trading in New York after the layoffs were confirmed.
Earlier this year, a Virgin Orbit rocket failed to complete the first satellite launch from UK soil.
The business, which is headquartered in California, also paused all operations earlier this month as it sought extra funding.
In US regulatory filings, the firm confirmed the job cuts "in order to reduce expenses in light of the company's inability to secure meaningful funding".
It added that the layoffs, which are due to be completed by Monday April 3, will affect workers in the "all areas" of the company.
Virgin Orbit said it expects severance payments to staff and other costs related to the cuts to cost it around 15 million US dollars (£12.1 million).
Melissa Quinn, head of Spaceport Cornwall, said: "We are saddened to hear the news from Virgin Orbit. We wish the very best for all of the team who have been affected.
"Spaceport Cornwall continues to operate with no direct impact to the team or project.
"As the UK's only licensed Spaceport we continue to grow the space cluster in Cornwall through developing future launch operations, opening a new facility to support global space and satellite businesses and inspire local school children into STEAM through our outreach programme."
A spokesperson for the UK Space Agency said: "This is a commercial matter for Virgin Orbit.
"We have worked with the company for many years and our thoughts are with its employees in the US during this difficult time.
"The UK space sector is thriving, generating an income of £17.5 billion a year and employing almost 49,000 people.
"The Government remains committed to supporting the development of a dynamic UK spaceflight sector, and our focus is on supporting multiple projects designed to make the UK the leading provider of commercial small satellite launch in Europe by 2030, generating more jobs and growth across the country."