A High Court judge has told a specialist financial adviser and businessman that he faces jail if he does not pay his ex-wife tens of thousands of pounds of owed alimony within the next few months.
Mr Justice Holman on Friday concluded that Grant Rogan, founder of the Blenheim Capital Group, was in contempt of court because he had failed to hand £55,000 alimony to Sarah Rogan.
Mr Rogan said, in the wake of the judge's ruling, that he would pay the money he owed, plus more than £50,000 Ms Rogan had run up on lawyers, by the end of January.
The judge adjourned sentencing and said Mr Rogan would face jail if he did not stick to the terms of that agreement.
He said he would review the case in March and said Mr Rogan was a "hair's breadth" away from going to prison.
The judge had analysed evidence at public trial in the Family Division of the High Court in London after Ms Rogan took legal action.
Ms Rogan, 44, who lives near Oxford, argued that Mr Rogan has "wilfully" refused to pay alimony he owed and had asked Mr Justice Holman to impose a prison sentence.
Mr Rogan, 63, who has remarried and also lives near Oxford, told the judge that he could not afford to pay.
The judge had been told how Mr and Ms Rogan had married in 2002, separated in 2012 and divorced in 2014.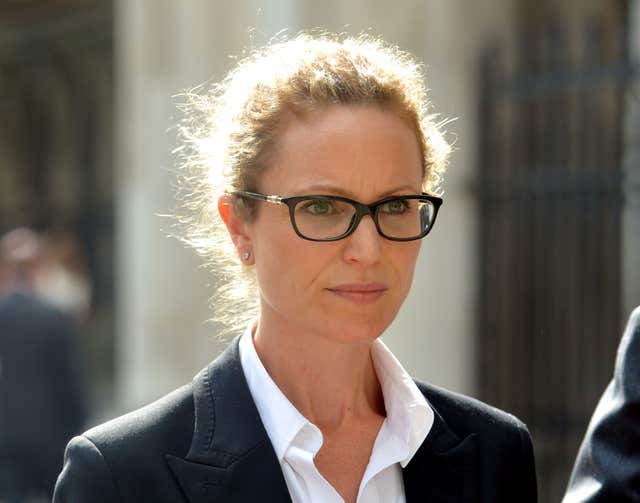 Mr Rogan had subsequently agreed to pay Ms Rogan, who was Mr Rogan's second wife, £5 million in instalments four years ago.
He had also agreed to hand over £8,000 a month alimony pending the full payment of the £5 million.
A judge had approved the agreement and ordered Mr Rogan to pay.
Ms Rogan says she is owed more than £2 million in total.
She said that figure included more than £60,000 in alimony which Mr Rogan could afford to pay.
Ms Rogan said she did not want Mr Rogan to be jailed but had taken legal action in the hope of coercing him into paying up.
Mr Justice Holman concluded that Mr Rogan had the means to pay £55,000 alimony, a debt dating back to November 2017, but had prioritised other spending.
He said over the past 10 months more than £400,000 had passed through Mr Rogan's bank account – an average of more that £40,000 a month.
During that time Mr Rogan had spent: £72,000 on two wedding celebrations, one in England and one in Morocco, for him and his third wife; more than £1,700 on pet care and insurance, more than £4,000 on pubs and restaurants, about £2,700 on two holidays in France and more than £11,000 on a gardener.
The judge heard that Mr Rogan lived at Larkstoke Manor near Wallingford, Oxfordshire.
He had paid more than £4 million for the property – which had six bedrooms, five reception rooms, a tennis court, a swimming pool and 24 acres of land – in 2015.
Mr Rogan, who was born in the United Sates, had told the judge that friends were lending him money.
He indicated that he had "no income" and was trying to "stay alive".
"I am not trying to shirk my debt obligations," he said.
"It's a question of a balancing act and that's all it is. It's not wilful."
Mr Rogan said he was hoping to raise money and told how deals involving governments in Malaysia and Congo were in the pipeline.
He said press reporting of the case following an earlier hearing had done "tremendous damage" to his "ability to solve the problem".
Mr Justice Holman said Mr Rogan's business involved "inter-governmental offsets" and was "complex".