A man accused of playing a part in a robbery at the home of Olympic cyclist Mark Cavendish and his wife has told a court that he was stabbed in the head and leg months before the alleged offence and struggles to walk.
Prosecutors said that balaclava-wearing intruders broke into Cavendish's home in Ongar in Essex as he was asleep upstairs with his wife Peta, with their three-year-old child also in the bed, on November 27 2021.
Mrs Cavendish said that one of the raiders held a Rambo-style knife to her husband's throat and threatened to stab him before the gang made off with items including two Richard Mille watches, valued at £400,000 and £300,000.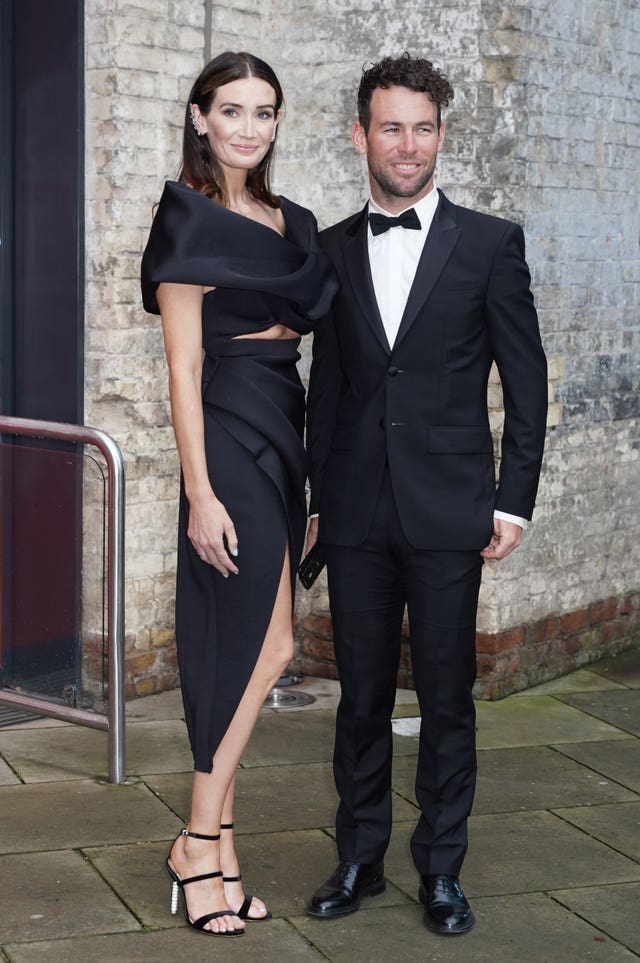 Romario Henry, 31, of Bell Green, Lewisham, south-east London, and 28-year-old Oludewa Okorosobo, of Flaxman Road, Camberwell, south London, both deny two counts of robbery.
They are accused of robbing Cavendish of a watch, a phone and a safe, and of robbing the athlete's wife of a watch, a phone and a Louis Vuitton suitcase.
Giving evidence on Tuesday, Okorosobo said that he was "stabbed twice in my head and in my leg as well, just above my knee, three inches from the major artery" on September 16 2021.
He said: "It's been a life-changing injury."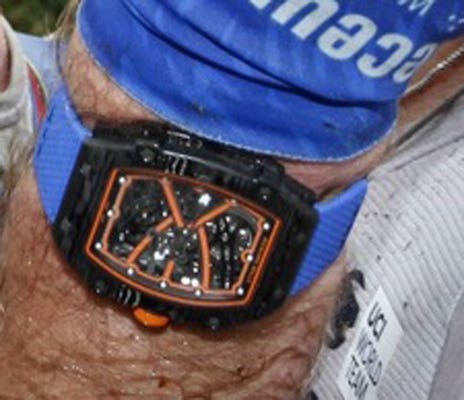 Okorosobo told the court he had been with "someone I called a friend at the time" and was getting onto the back of their motorbike in the Hounslow area of west London when "he revved, I fell off the back of the motorbike onto the ground".
"I stood up, looked in the direction that he looked back towards and I remember before I knew it I was surrounded by five individuals, five males," he said.
"Before I knew it two of them had brandished knives, one had a 22in Rambo-style knife, the other had a shorter one, around 11in."
He said he was stabbed and "just before they ran off, one of them said: 'Stop, it's not him, he's not one of them.'"
Okorosobo said he was put in the back of an Uber car and taken to hospital, where a doctor told him he needed an operation in order to "still have my leg".
He said he also fractured bones in his hands and his left elbow.
Walking from the secure dock to the witness box to give evidence at court on Thursday, Okorosobo limped and had his left leg in a brace and his left arm in a sling.
He said that a physiotherapist told him she had not seen a leg injury "as ruinous" as his.
"I had to learn how to walk again," he said.
His barrister, Shahid Rashid, asked him if he could walk normally, and he replied: "It was impossible."
He said his quadricep was "severed".
Okorosobo said he had previously worked as a delivery driver, for a hospitality firm at the Olympic Stadium in 2012, for a car sales company, and as a personal trainer.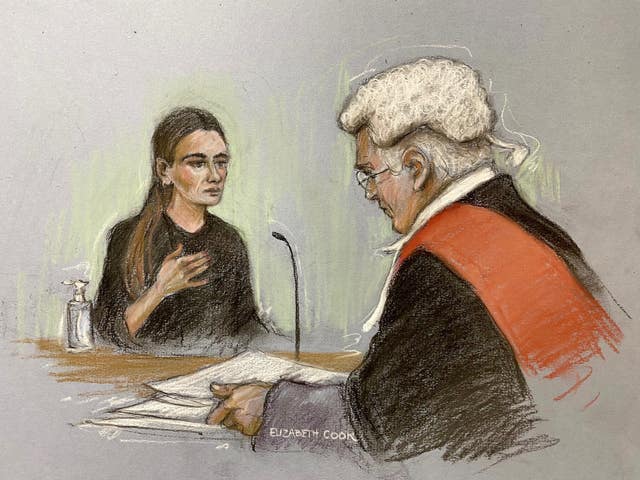 Ali Sesay, 28, of Holding Street, Rainham, Kent, admitted two counts of robbery at an earlier hearing, and the trial was previously told that his DNA was found on the phone of Peta Cavendish, which was taken and found outside the property.
Two further men, Jo Jobson and George Goddard, have been named as suspects in the case but have not been apprehended by police.
Okorosobo said he knew Sesay and Henry from around the age of 12 as they had lived in the same area.
He said he had played for the same football club as Henry, but for a different age group.
The accused said he had met Jobson and Goddard while renting a room at the same address as Sesay in Croydon, having moved in "between May and June 2021".
"I was active trading in cryptocurrency and this was something Jo Jobson took a slight interest in," said Okorosobo, adding that Goddard had also taken an interest.
The trial continues.